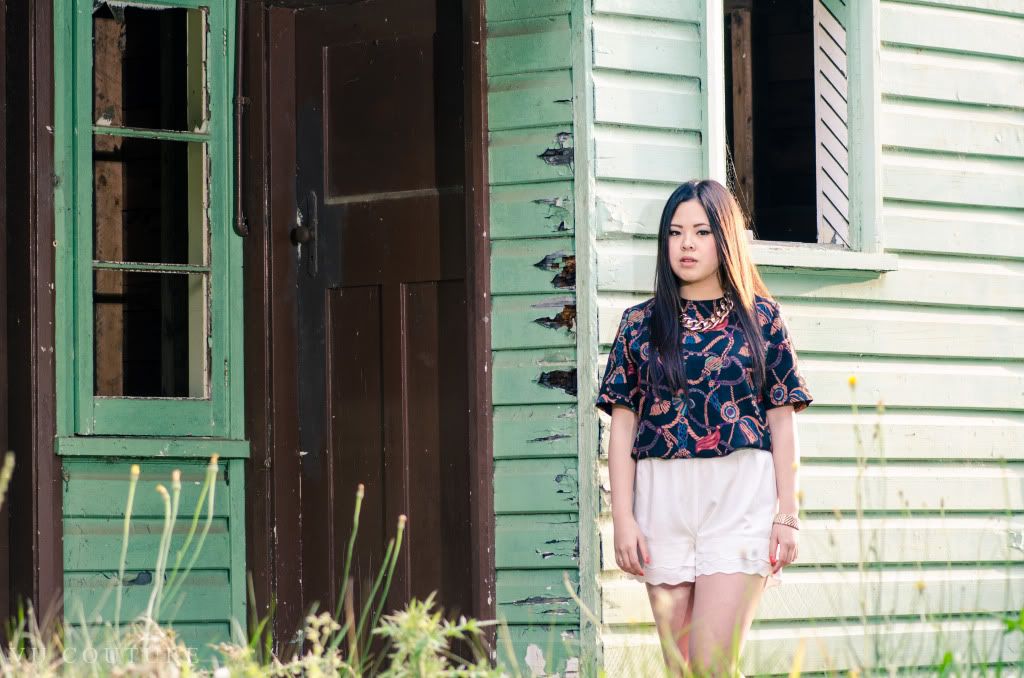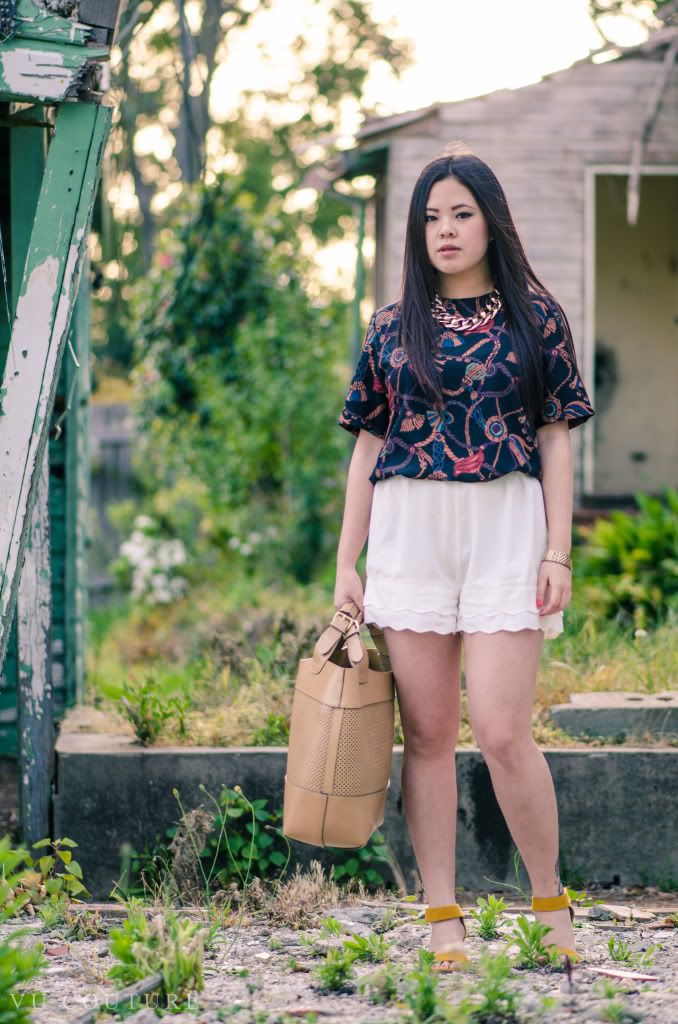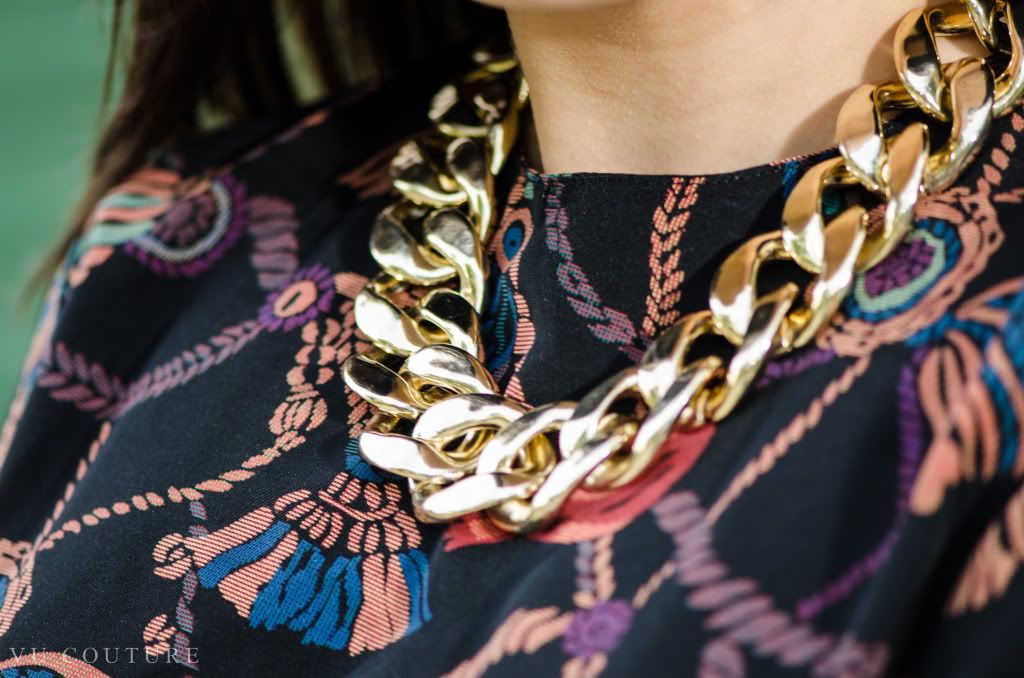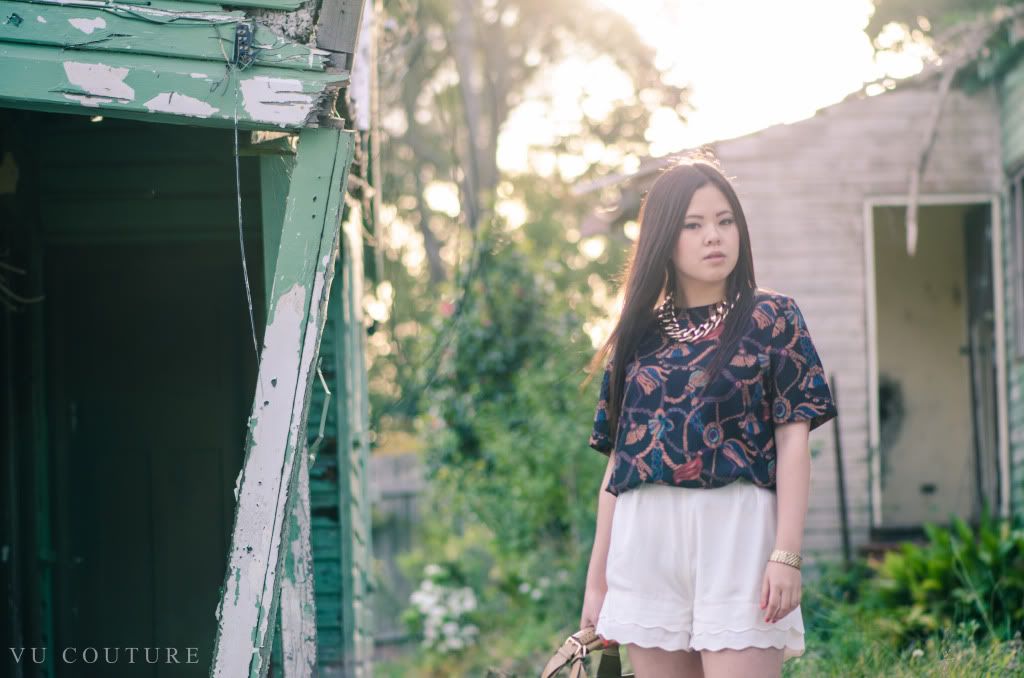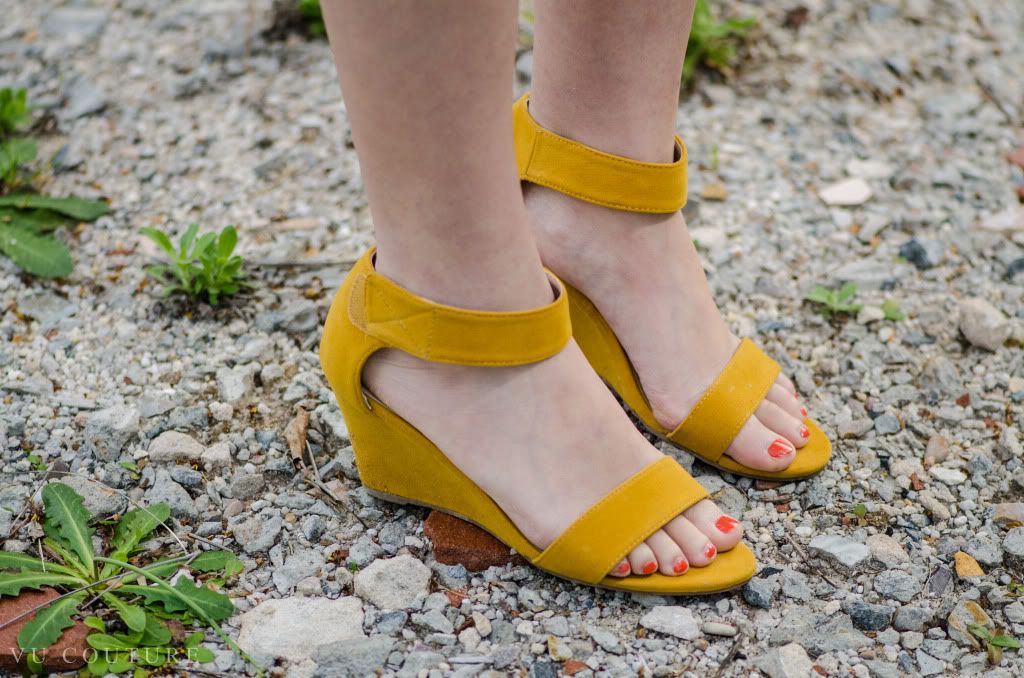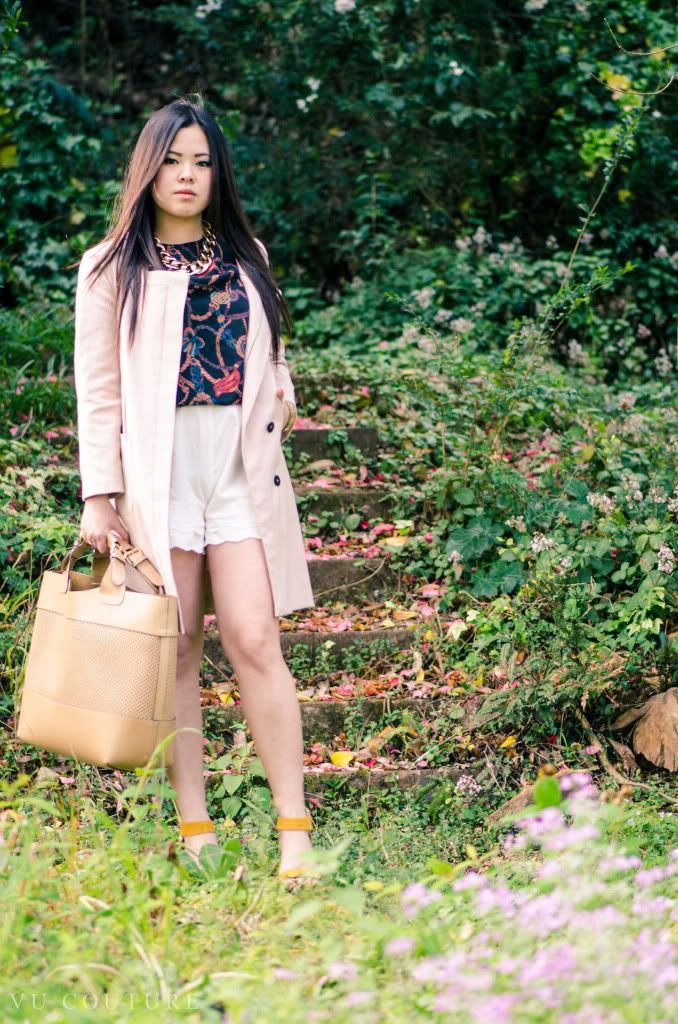 (Vintage chain print shirt, H&M collarless trench coat, Glassons scalloped edge shorts, Lia Maria chunky chain choker, Zara laser cut leather tote, Court Couture suede wedge sandals.)
I always enjoy a good vintage find. Hunting racks to find those certain unique pieces you normally can't find in chain stores, but pay almost next to nothing for. I thrive on the overall experience of op shopping, from being able to take a good pick home then putting it into your own style by collaborating with new pieces.

Although this shirt has been sitting deep inside my wardrobe for some time now, its age doesn't seem show. There's something about chain prints that reminds me of something rather Versace-esque and in my opinion, essentially very timeless. Teamed with a bit of chain-on-chain bling, I love how this shirt can easily transform to suit both day and night occasions.

I'm thinking about taking another visit to my local op shop to see what other treasures I could dig up, particularly now since I'm on a tight budget to save with a holiday to Canada and America on the agenda coming up. Op shopping will have to be my best option in savouring my shopping urges till then!