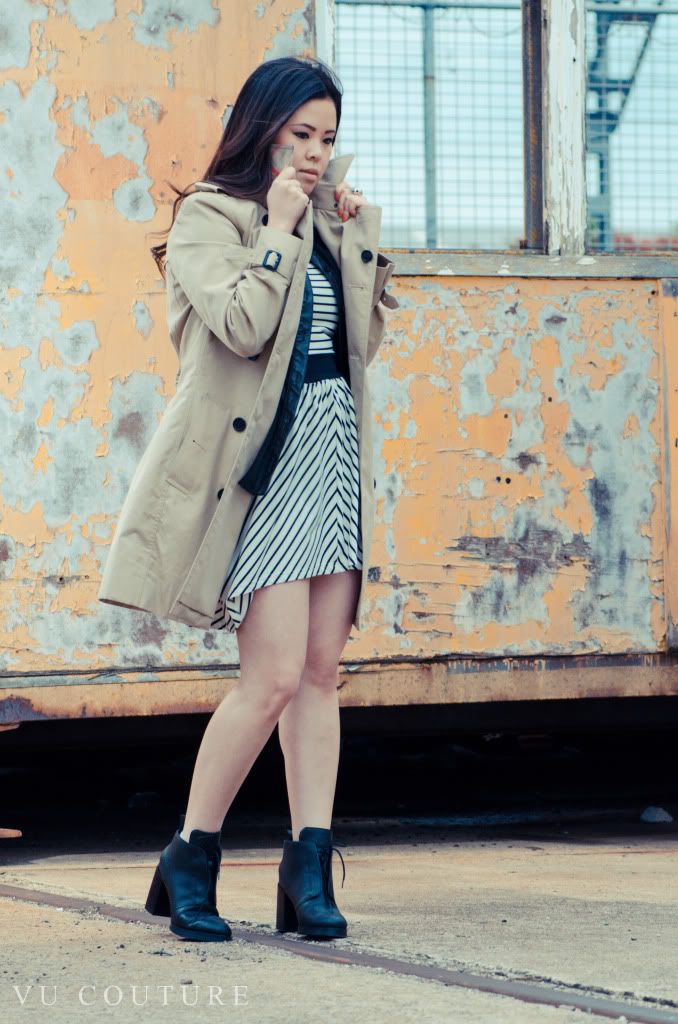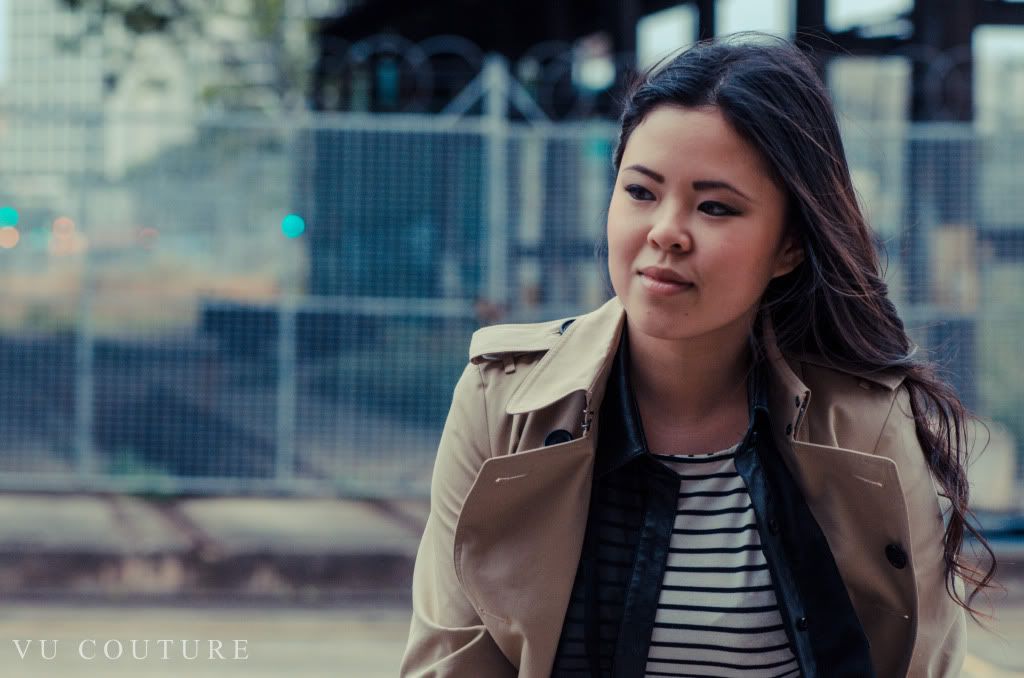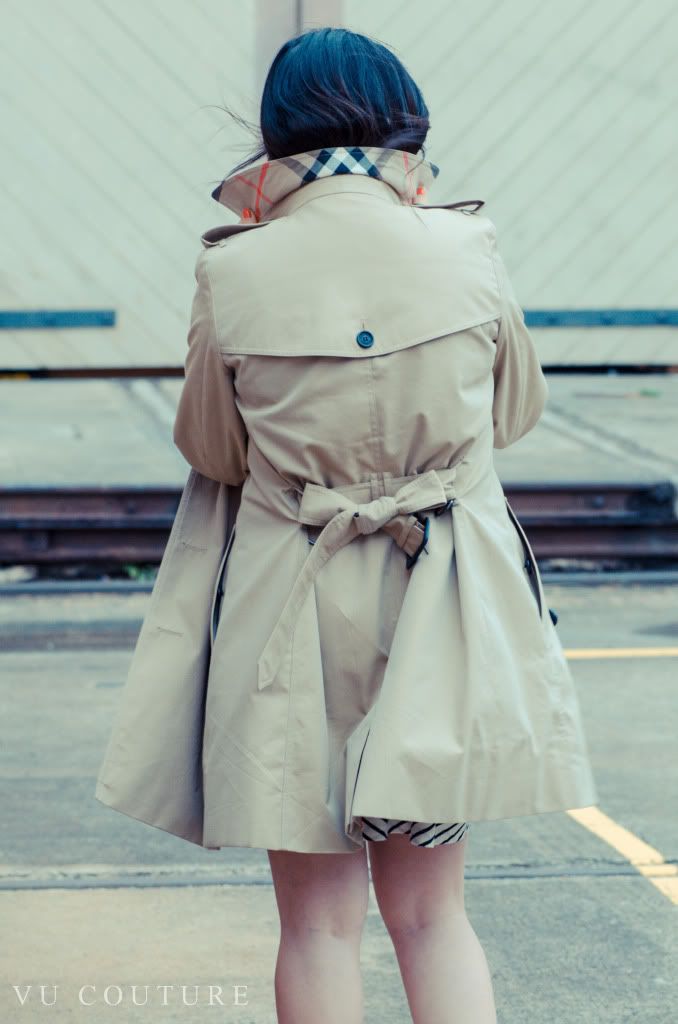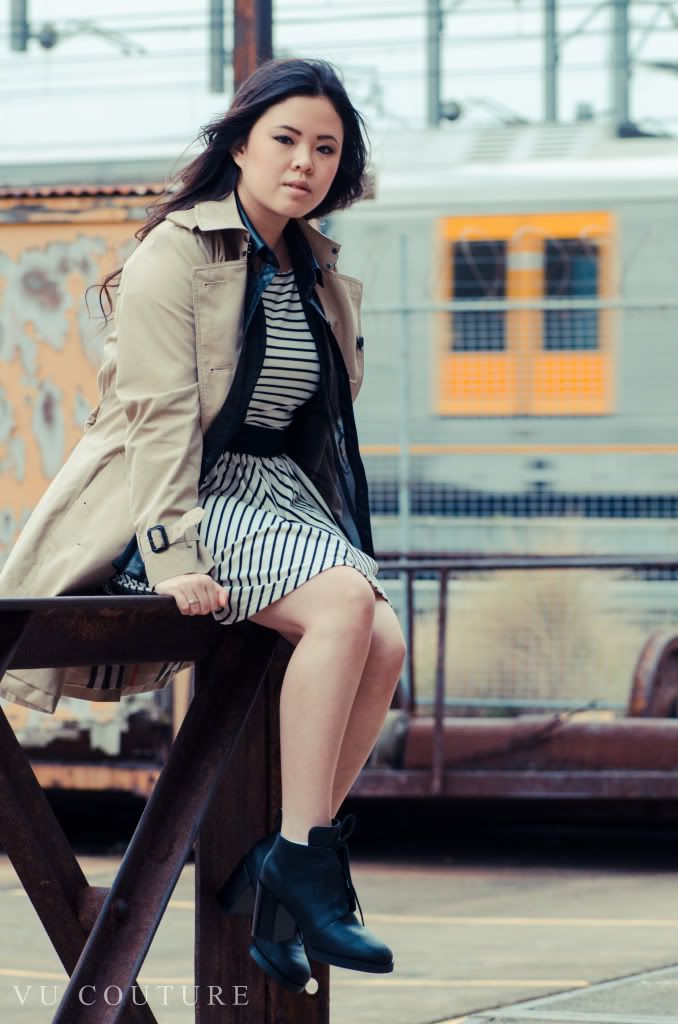 (Burberry Heritage Gabardine Britton Trench coat, Leather collar trimmed chiffon blouse - by Loving Things, Abstract Boat neck dress - by Request, Cheap Monday Layer Ankle Boots)
If it's one investment anyone should make in their lifetime, than it is essential to own a Burberry trench coat! I can't really think of any better brand out there that produces exquisite rain-wear other than Burberry. Our friend the Trench Coat over the years has not only been a wardrobe style staple, but recognised as desirably weather resistant. The Burberry household in particular have produced one of the most classic pieces of all time that's also known to be fashionably protective!
So when the weather dramatically decides to turn for the worst one afternoon while Tim and I were out to enjoy good old brunch, there was no hesitation to take out good old Heritage Burberry! Teamed with a casual abstract dress, the contour lines needed a little elevating by keeping it to a minimum with a chiffon blouse lining. Basic layering that essentially becomes second nature when dealing with prints and textures.