(Striped tie up boob-tube - from Supre, Belted shorts - from H&M, Lace up booties - from Sportsgirl, Vintage purse - Thrifted, Brim hat - from Sportsgirl, Scull ring - from Lovisa)
It's been well over a month since this last shoot. Back tracking several weeks ago on a beautiful sunny Sunday in the lead up to Chinese New Years, Tim, his brother Matty and I thought it would be nice to take their younger sister out again to the city and to visit the Centerpoint Tower following up our last visit to the Aquarium and the Sydney Wildlife the week prior to that. In the spirit of Chinese New Years celebrations looming across the city, we settled with a yum cha brunch at Zilver Chinese Restaurant before checking out the Chinese New Years Markets along Eddy Avenue park.
Out of the entire 22 years of my life, I don't think I can ever recall a time I've actually visited the Centerpoint Tower. So it was definitely a good opportunity to be able to enjoy the best of the place I call my home city. It was moments like those while overlooking the city landscapes that I forgot how beautiful Sydney was. And so after a good time at Centerpoint Tower, we finished the day with a hearty dinner at El Bulli for some good Spanish tapas and Sangria - my ultimate fave!
Sometimes all it takes is a simple day out in town to the places you've taken for granted, in order to appreciate what a great city you live in. Even though the weather has been severely crummy this Summer, I still love my home Sydney!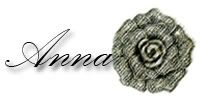 Restaurant photos taken by yours truly